This page is dedicated to my father.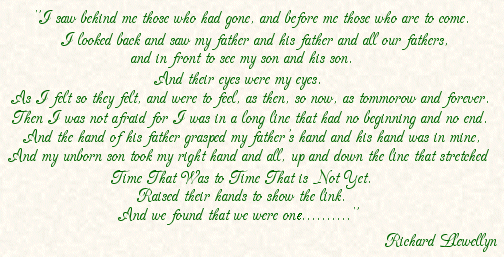 NOTE: Please take note that I do mind sharing my information with anyone who is researching the same lines as I am, all that I would ask is that if you copy for any reason any of my research that you Do Not Publish it or send it to either of the following sites: Ancestory. Com or the Family Tree Maker or any site that is affiliated with either of these two or anyother site that has this practice. I am willing share my information at no charge to those who are interested, and do not want it shared with those that would pass the information on simply for monetary gain.

Germans from Russia Links
NEW Try the Worldwide Genealogy Chat!
Warkentin Draper Family History
Genealogy Software Tools

Shareware
Shareware
Free
Gedcom>to>HTML
Gedcom>to>HTML
Design by

Jon Beaudoin

This site is:
Best viewed with:

Created with:

4105
2006-06-29